The Plastic Manufacturers Wisconsin Trusts
Get Injection Molded OEM Parts for Your Business
Located in Hartland WI, Retlaw Industries has been a leading supplier of precision plastic components for industries throughout Wisconsin for decades. When it comes to quality design and production of tight tolerances in mold making and injection-molded parts, Retlaw's expertise is unsurpassed.
We will work with you to produce original plastic components for your consumer products, offering the following services:
Get Wisconsin-Made Plastic Parts
Wisconsin-Made Thermoplastic Idler Pulleys for Sale
By manufacturing our line of quality injection-molded plastic idler pulleys, we've extended our expertise in plastic OEM part production with ready-made products. We produce thermoplastic pulley wheels for flat belts, cable and V-belt-driven pulley systems for a variety of Wisconsin manufacturing industries.
Our Wisconsin-made plastic pulleys have been used for a variety of applications across many markets. The adaptability of Retlaw's pulleys is due to their range of sizes and styles. Retlaw also produces mounting adapters, giving the idlers the flexibility to be used in nearly any configuration.
Features of Retlaw's Injection Molded Idler Pulleys
Resists Corrosion
No Rivet Fatigue
Protects Belts
Runs Cooler than Metal Pulleys
Order Wisconsin-Made Plastic Idler Pulleys
Pulley Adapters for Your Exact Application
Adapters are inserted into the pulley's bore, effectively customizing it to get the correct fit around the shaft. All of our plastic injection-molded adapters are manufactured right here at our Wisconsin facility, meaning your molded part will be handled by professionals who know what they're doing.
All of our adapters are available in a range of bore diameters, widths, and standoff sizes. Some of our available adapter styles include:
We offer each of our adapters in a variety of sizes, and if you can't find the correct size or style in our inventory, our designers will work together with you to produce the right size and style for your custom application.
Roller Chain Sprockets and Rebar Chairs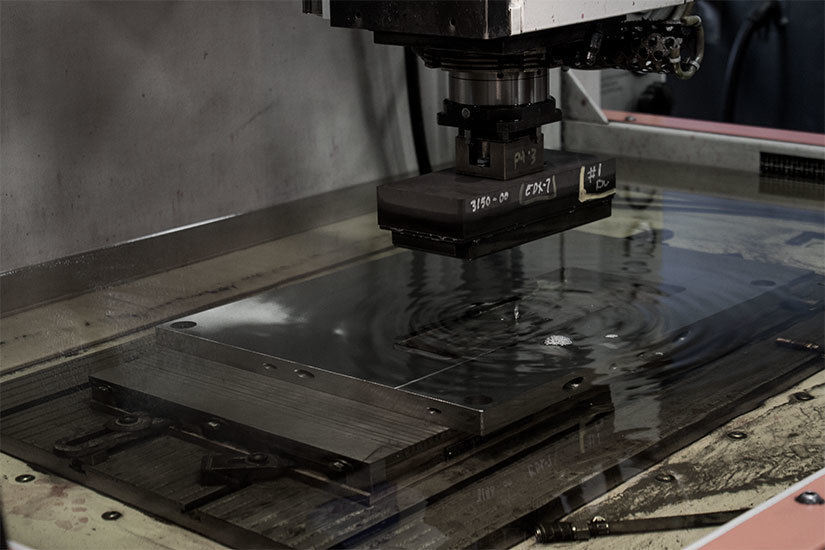 In addition to our idler pulley manufacturing, Retlaw Industries produces quality plastic sprockets for roller-chain systems, and rebar chairs for concrete pouring. Just like with our injection-molded idler pulleys, our precision plastics are made with the same quality and dedication we've ensured for decades. From initial design to final outcome, your molded plastic part is sure to meet all your exact specifications.
The injection molding experts at Retlaw manufacture rebar chairs in a variety of configurations, including:
All of Retlaw's professionally molded products are manufactured right here at our Wisconsin facility, ensuring your plastic sprockets or rebar chairs are made with precision and quality. We've dedicated ourselves to producing the finest in OEM plastic parts, and we can ensure our efficient CNC machinery and our variety of tooling techniques will always meet our clients' expectations.
Retlaw Industries designs custom plastic parts for industries just like yours. Through our unique plastic injection molding process high-quality assembly equipment, we can custom-make the parts your company needs for your particular application. We produce custom plastic parts for all types of industries, including:
Quality is built into the Retlaw Production Process
From start to finish, your product is tracked through our Enterprise Resource Planning software to ensure our work is done thoroughly and efficiently with full accountability at every step. Whether you need thermoplastic idler pulleys with shoulder adapters or a custom injection-molded piece for a subsystem of a consumer product you wish to sell, Retlaw will produce the exact component you need. As an American Society for Quality Control (ASQ) member, you are guaranteed a quality product every time you work with Retlaw.