HDPE (High-Density Polyethylene)
Retlaw Industries HDPE Manufacturing

Advantages of HDPE Plastic in Injection Molding
Also known as polyethylene high-density (PEHD), HDPE is a polyethylene thermoplastic made from petroleum. Its high strength-to-density composition and versatility make HDPE a very popular type of plastic, serving a wide array of industries. From food storage containers to piping systems, HDPE does it all.
Benefits of HDPE include:
Weather-resistance
Malleability
Light-weight
Cost-effective
Hygienic
Recyclable
FDA-approved
High-Density Polyethylene can be molded into a variety of different shapes and sizes. With its linear structure and optimal strength, HDPE can withstand environmental stresses such as high-temperature treatment and physical impact.
HDPE Plastic Specifications
| | |
| --- | --- |
| Name | High-Density Polyethylene |
| Chemical Formula | (C2H4)n |
| Melting Point (°C) | ~130°C |
| Tensile Strength | ~4550 psi |
| Impact Strength | ~3.0 ft-lb/in notched Izod |
| Hardness Level (Rockwell) | R65 – R95 |
| Flexural Modulus | ~233000 psi |
Where is HDPE plastic used?
HDPE is used by people every single day, and you might not even realize it. Its ideal properties, specifically for packaging and assembly, make it one of the most widely used plastics in the world. It is also extremely versatile and can be used for manufacturing plastic milk jugs, auto parts, pipes, and much more.
Other products made with HDPE include:
Hard Hats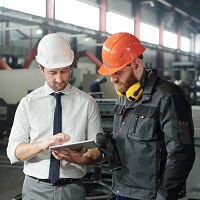 Swimming Pool Materials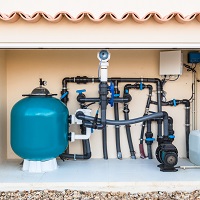 Plastic Piping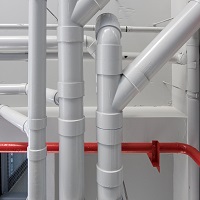 Plastic Bottles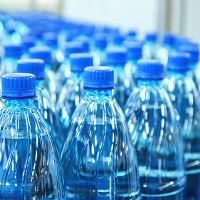 Food Storage Containers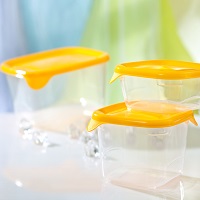 Folding Tables & Chairs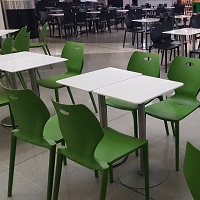 HDPE was first created in the 1930s in the UK and used in radar cables during WWII. After it was commercially introduced in the U.S., its popularity took off and continues to be used today for a wide variety of industrial and commercial applications.
Wisconsin Plastic Injection Molding Company Defines Perfection
HDPE molded parts are a staple in many industrial applications – from idler pulleys to roller chain sprockets, the professionals at Retlaw have the skills to produce thermoplastic HDPE components for your company at the most affordable prices. We have a wide range of plastic types and products to choose from in our Wisconsin facility, and we can accommodate all your HDPE plastic part needs whatever they may be.
The professionals at Retlaw Industries use HDPE for a variety of parts, and we can manufacture any component you need for strength and durability at a low cost. Our plastic injection design, tooling, molding, and assembly services are key contributors to dozens of industries, making us one of the most trusted plastic manufacturing companies in the nation. Make Retlaw Industries your top source for all OEM parts.
In addition to working with HDPE plastic we also work with:
HDPE Plastic Components Available Nationwide
HDPE is a plastic in high demand nowadays. Retlaw Industries has the resources and expertise to deliver exceptional HDPE molds, parts, and components nationwide. Nationwide shipping is always available including to Wisconsin, Washington, Pennsylvania, Ohio, New York, Minnesota, Michigan, Indiana, Illinois, and Colorado.