Polypropylene (PP)
Retlaw Industries Polypropylene Manufacturing

Advantages of Polypropylene Plastic in Injection Molding
Polypropylene is a plastic polymer known for its tough yet flexible consistency, and businesses all over the world use it for manufacturing storage containers, such as bottles and plastic boxes. Polypropylene has a strong resistance to fatigue and chemical corrosion, making it useful for most types of plastic storage containers, kitchenware, water bottles, and even insulation and piping systems.
The professionals at Retlaw Industries manufacture high-quality plastic parts with polypropylene plastic material, designed to your exact specifications. We design, mold, and engineer the finest plastic parts for your industry, and the plastic professionals at our Wisconsin facility promises quality as well as a fast turnaround time for all your polypropylene thermoplastic components.
Properties of Polypropylene (PP) at Room Temperature
| | |
| --- | --- |
| Chemical Formula | (C3H6)n |
| Melting Point (°C) | ~130°C |
| Tensile Strength | ~4700 psi |
| Impact Strength | ~0.7 ft-lb/in notched Izod |
| Hardness Level (Rockwell) | R92 |
| Flexural Modulus | ~6000 psi |
Polypropylene is commonly used in applications such as:
Reusable Water Bottles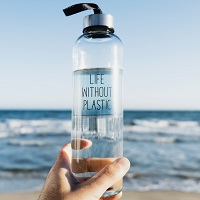 Medical Components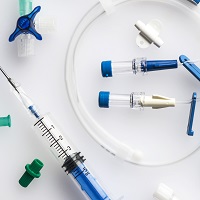 Outdoor Furniture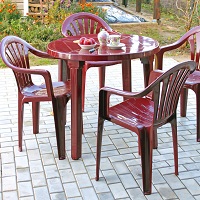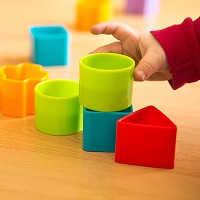 Luggage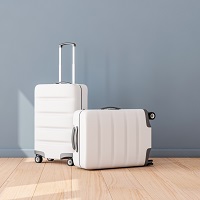 Benefits of Using Polypropylene (PP) Plastic
As mentioned above, polypropylene is highly useful for manufacturing containers, bottles, plastic boxes, and piping. Some of the most common advantages of using polypropylene in product manufacturing include it being:
Inexpensive – polypropylene plastic generally doesn't cost much to manufacture
Moderate strength and stability –a strong plastic that holds up against general wear and tear
Flexibility – can be molded into a variety of shapes, making it useful for plastic injection molding
Heat Insulating – can retain heat, making it useful for warm or hot food storage
Chemical resistant – doesn't warp or disintegrate when in contact with certain chemicals
High impact strength – doesn't break under impact or high pressure
Low friction – polypropylene is an ideal plastic when working with high heat and friction
Moisture resistance – is completely waterproof
Polypropylene is a very customizable plastic since it can also be combined with other materials, such as rubber, in order to create an even stronger co-polymer. Polypropylene is also a great plastic to make food containers with since it does not contain BPA, also known as Bisphenol A, a synthetic compound unsafe for human consumption.
Retlaw Industries Manufactures Polypropylene Plastic Parts for Your Industry
Polypropylene is a thermoplastic, meaning it can be easily molded into different shapes due to its semi-crystalline nature and low melt viscosity. The professionals at Retlaw Industries can design and mold custom polypropylene plastic components for your industry, including idler pulleys, roller chain sprockets, and rebar chairs. Whatever you need, the experts at Retlaw can deliver.
American Polypropylene Plastic Manufacturer
Retlaw Industries stands as the forefront manufacturer of polypropylene plastics in the U.S., dedicated to meeting the demands of companies across Colorado, Illinois, Indiana, Michigan, Minnesota, New York, Ohio, Pennsylvania, Washington, Wisconsin, and beyond. Explore the strength of polypropylene products from Retlaw Industries for plastics that set your business apart!