Polystyrene (PS)
Retlaw Industries Polystyrene Manufacturing

Polystyrene Plastic Used in Injection Molding
One of the most common plastics used in thermoplastic injection molding is polystyrene, a synthetic polymer often used when molding packaging and industrial components. Usually in the form of foam or plastic, polystyrene is a non-toxic and odorless material and is one of the predominant plastics used in the food packaging industry as well as the automation industry. Its solidity and clarity make it useful for everything from automobile parts and electronics to toys and plastic utensils.
Polystyrene is often used in cost-effective packaging products since it has many benefits, including:
Resistance to bacterial growth
Resistance to moisture
Lightweight
Provides insulation
Durable
Recyclable
Polystyrene is used for a wide variety of purposes, and the professionals at Retlaw Industries manufacture products such as idler pulleys, adapters, sprockets, and rebar chairs for industries all over the United States. We will mold your part out of polystyrene, or any type of plastic you need it in – contact us today to get a product quote on your thermoplastic components.
Identification Code for Polystyrene (PS)
Polystyrene is a common plastic used in packaging and containers, and its SPI code (resin identification code) is 6, and it's placed inside a triangle comprised of three arrows. Common polystyrene products include disposable coffee cups, plastic food boxes, plastic cutlery, and packing material. Polystyrene is lightweight and easy to form into various shapes, making it a common plastic material used in everyday items.
Contact the Plastic Manufacturers at Retlaw
Specifications of Polystyrene (At Room Temperature)
| | |
| --- | --- |
| Chemical Formula | (C8H8)n |
| Melting Point (°C) | ~215°C |
| Tensile Strength | ~7700 psi |
| Impact Strength | ~0.8 ft-lb/in notched Izod |
| Hardness Level (Rockwell) | R75 |
| Flexural Modulus | ~12000 psi |
Common Applications for Polystyrene include: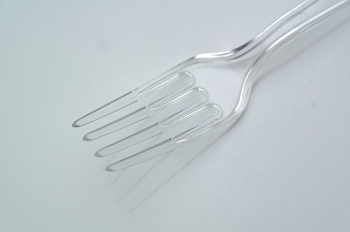 Test tubes & petri dishes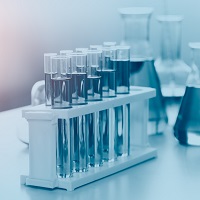 CD cases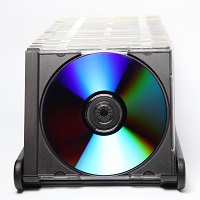 Smoke detectors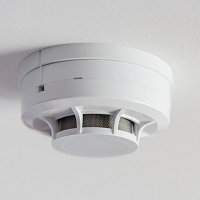 Food containers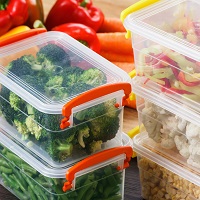 Packing material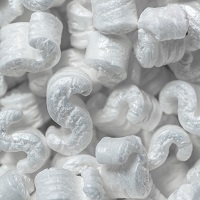 Advantages of Polystyrene Used in Injection Molding

Polystyrene plastic products offer many advantages as an injection-molded plastic solution. It's an affordable and versatile material, and it allows businesses throughout the United States to use it for a wide variety of applications. The professional injection molders at Retlaw Industries will manufacture high-quality idler pulleys, sprockets, adapters, rebar chairs, and more at the most affordable prices. No matter what type of business you work in, Retlaw can fabricate polystyrene components for you to your exact specifications.
Give Retlaw a call today to get a quote on our injection molding services.
Contact the polystyrene part manufacturers at Retlaw today to get more information on your next project.