Choosing the Right Plastic for Your Component
Injection Molding Material Options from Retlaw Industries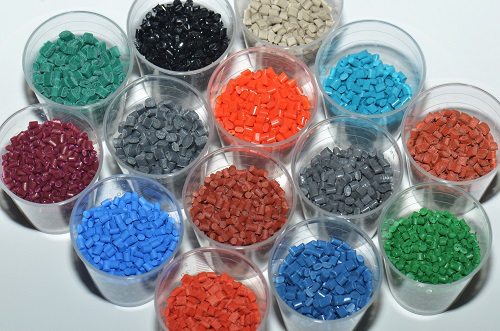 Retlaw Industries uses multiple types of plastic materials for our injection molding process. Many of our clients wonder which plastic is best for their components. The answer will change depending on several factors, including your industry and intended part application. The right plastic will make manufacturing easier and improve the longevity and durability of your end product. Retlaw Industries' expert plastic part designers know which chemical formulations are best for each application and industry.
Chances are you have an idea for the plastic your component needs. If you're not sure, check out which plastics we recommend for industries like:
Contact Retlaw Industries Today
Best Plastics for Automation Component Molding
Any moving part used in automation needs to be made to remain smooth over years of use. A single flaw in a mechanical component can lead to sticking parts and machine breakdown. Plastics are recommended over metal since plastics have higher friction resistance. Our plastics are also incredibly lightweight compared to metal.
In particular, Retlaw Industries suggests nylon (PA) and polyoxymethylene (acetal/POM) plastics for automation parts. These plastics are ideal for most automation equipment because they allow for smooth, repetitive movement.
Learn more about the best plastics for automation:
Best Plastics for Electronics Components
Electronics need to stay clean and dust-free for optimal use. They also need to be safe to handle and reduce the risk of accidental electrocution. Acrylonitrile Butadiene Styrene (ABS) plastic is ideal for electronic components due to its good stability and insulating properties. And clear acrylic works best for housing visible components.
Learn more about the best plastics for electronics:
Polyoxymethylene (acetal/POM) plastic
Polyetherimide (PEI) plastic
Best Plastics for Construction Equipment
The material used in construction components must stay strong over time. Plastic is the obvious choice since it is the perfect blend of strong yet lightweight. Other advantages include low heat conduction and natural insulation.
Among the plastics offered by Retlaw, acrylic, DHPE, and ABS plastics are recommended for use in construction. All three provide great benefits like long-lasting durability. They can be molded into just about anything your construction site needs, including idler pulleys, roller chain sprockets, rebar chairs, and more.
Learn more about the best construction plastics:
Acrylonitrile Butadiene Styrene (ABS) plastic
Acrylic (PMMA) plastic
Best Plastics for Lawn & Garden Applications
Lawn and garden plastics often need to meet environmental wellness standards. Acrylic (Plexiglas/PMMA) offers weather resistance suitable for outdoor use. High-density polyethylene (HDPE) is a food-grade plastic, safe to use for storing produce from the garden.
Other plastic components we've made for lawn and garden industries include parts for lawnmowers, snowblowers, leaf blowers, chainsaws, and other tools.
Learn more about some of the plastics we use for lawn & garden applications:
Acrylic (Plexiglas/PMMA) plastic
High-Density Polyethylene (HDPE) plastic
Best Plastics for Fitness Equipment
Moving parts used in fitness equipment need to use smooth plastics similarly to automation components. Parts we've developed for fitness include:
Plastic bearing pulleys
Ball stops
Belt pulleys
Weight pins
T-handle pop pins
Ask our experts which plastics are best for your fitness components.
Select the Right Plastic for Your Injection Molding
Of course, you know your business better than anyone. If you already know what you need just give us a call. Retlaw Industries uses plastic injection molding to create all sorts of custom plastic components. Contact our part designers for a free quote on your plastic components or advice on selecting the best material for your work. We are an ASQ member with ISO 9001 certification. Let us produce your plastic components!