Automation Industry Parts
Custom Manufactured Plastic Components for Control Systems
The automation process involves many parts which need to work in perfect sync. When it works, manufacturing can increase tenfold while lowering overall costs. Yet a single part failing can lead to production delays and expensive repairs. Fortunately, Retlaw Industries offers custom plastic injection and molded OEM parts for use in automatic control systems and equipment. From simple conveyor belts to advanced robotics, our custom process means parts can be manufactured to your exact specifications.
We have created custom plastic components for all types of automation equipment, including:
Mechanical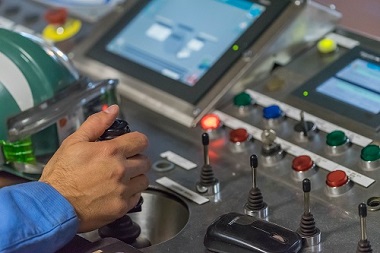 Hydraulic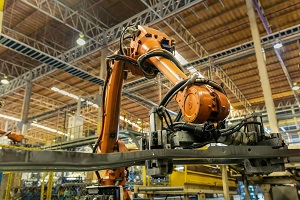 Pneumatic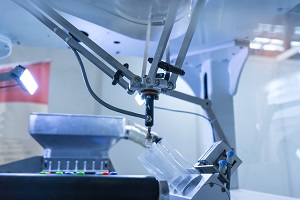 Electrical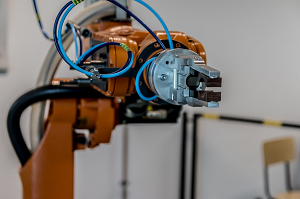 Injection Plastic and Molding Process for Automation Machinery
Retlaw Industries handles the entire process of manufacturing plastic components for your particular industry. This begins with our expert design and engineering of plastic OEM parts. Our designers use virtual models to test CAD/CAM plans for the most precise accuracy, and we offer 3D prototyping and design concept testing to ensure your custom parts are a perfect fit. Our decades of experience makes it easy to determine the best plastic type for each component: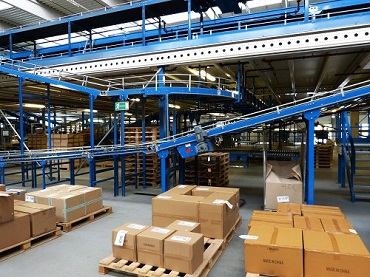 The plastic used for your custom parts will vary depending on your automation needs. These various plastics offer high friction resistance, are lightweight, and have many advantages over metal OEM components.
Additional services from Retlaw Industries for your particular plastic part include:
We provide thorough quality control checks throughout the entire design and manufacturing process. We analyze products with SPC Capability, Meyer Gage Pins, 16" Quadracheck III Optical comparator, and more. Receive a quote on the products you need for your automation equipment today!
Low Cost OEM Parts, High-Quality Design
One of the biggest hurdles of automation is the high costs to get started. Retlaw Industries provides custom parts for the automation industry at the most affordable prices. Our experienced team uses the latest EDM machines, including sink and precise wire, for tighter tolerances and faster turnaround times. The sooner you get your new components from us, the sooner your automation equipment can get to work.
Our facility is ISO 9001:2015 certified and affiliated with multiple machining and plastic manufacturing organizations. Along with custom components, we specialize in plastic injection manufacturing of idler pulleys, sprockets, and rebar chairs. Let Retlaw Industries provide you with the best OEM plastic parts at the lowest possible price.
Custom Plastic Components Shipped Nationwide
Retlaw Industries manufactures molded OEM parts and custom plastic injection parts. Our products are available nationwide including in Colorado, Illinois, Indiana, Michigan, Minnesota, New York, Ohio, Pennsylvania, Washington, and Wisconsin.