Wire EDM Machining Services for Plastic Injection Molds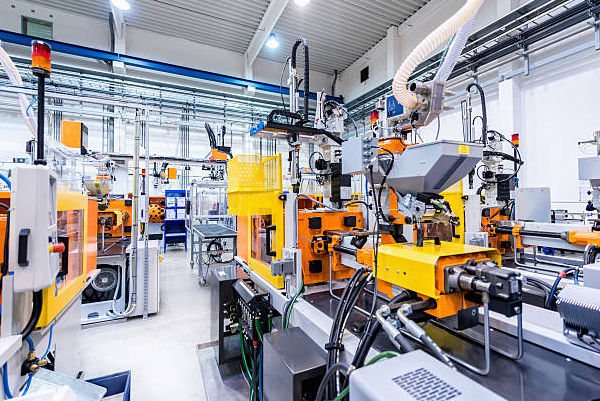 Get meticulously formed plastic injection molds with wire EDM services from Retlaw Industries. With over 40 years of experience creating high-precision custom molds and a state-of-the-art facility spanning over 50,000 square feet, we have the expertise, capacity, and CNC machining services to elevate your business with reliable tool molds that perform.
How Do Wire EDM Services for Plastic Injection Molds Work?
Wire EDM (electrical discharge machining) cuts through delicate and pre-hardened electrically conductive materials using an electrical current to produce 2D profile parts. Ideal for small-scale intricate designs, wire EDM is highly accurate and eliminates or significantly reduces the need for tooling.
Why Use Wire EDM Services for Your Plastic Injection Molds?
Electrical discharge machining is ideal for obtaining efficient and smooth results for shaping hard and fragile materials. Wire EDM is particularly valuable and cost-effective for achieving highly specific depth-to-diameter ratios, unique shapes and tight tolerances.
Wire EDM is widely used with delicate materials because it does not require the use of mechanical force. Also used for cutting through hardened metals and for creating perfect finishes on tough-to-reach and angled spaces, wire EDM is ideal for modifying rather than re-creating parts requiring adjustments and finishing.
5 Reasons to Choose Retlaw Industries for Wire EDM Services
1. Accelerate Your Wire EDM Projects with Our In-House Design Team
Our design lab is where innovation, speed and precision come together. Retlaw's designers engineer your parts promptly, producing meticulously crafted results with outstanding creativity.
2. Comprehensive Services Serve All Your CNC Machining Needs
From design, prototyping and injection mold tooling to assembly, precision machining and plastic injection molding, working with Retlaw Industries for your wire EDM services lets you seamlessly keep your production process moving in one place with engineers who attend to your product's unique goals and requirements from start to finish.
3. Cutting-Edge Machinery That Delivers
Retlaw Industries uses the latest technologies to yield superior results. We customize our wire EDM services to your precise specifications.
4. Consistent Quality You Can Count On
The experienced design and production teams at Retlaw craft exceptional results for every single mold, bringing you the best so you can deliver the best to your customers.
5. Save Money on Manufacturing
We understand the growing importance of using economical and environmentally responsible processes. Retlaw Industries is phasing out hydraulic CNC machinery in favor of energy-efficient electric units to lower our operational costs and save you money.
Precise Wire EDM Solutions Tailored to Your Business
With unparalleled experience and dedication to your satisfaction, Retlaw Industries proudly provides wire EDM services to bring your custom molds to perfection. Retlaw is the easy choice for impeccable design and flawless execution of wire EDM operations. Retlaw Industries holds an ISO 9001:2015 certification and is proud to be affiliated with the Tool, Die, and Machining Association of Wisconsin (TDMA) and the American Mold Builders Association (AMBA).