3-Axis CNC Milling for Plastic Injection Molds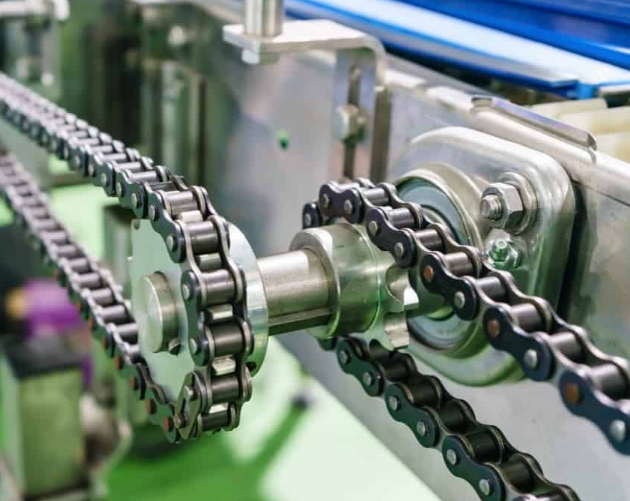 Get your materials shaped to perfection with 3-axis CNC milling services from Retlaw Industries. With over 40 years of experience creating high-precision custom molds and a state-of-the-art facility spanning over 50,000 square feet, we have the expertise and the capacity to take your business to the next level with an uncompromising commitment to quality.
How Does 3-Axis CNC Milling for Plastic Injection Molds Work?
3-axis CNC milling forms your plastic injection mold with pre-programmed simultaneous movement from 3 different axes- X, Y and Z. The X axis engages the mold from left to right, while the Y axis moves front to back and the Z axis moves up and down. In 3-axis CNC milling, rotating drills connected to a spindle travel along the axes while the material itself remains fixed in place. 3-axis CNC milling lets you create extremely precise, simple shapes with minimal detailing and depth.
Why Use 3-Axis CNC Milling for Your Plastic Injection Molds?
3-axis CNC milling is a cost-effective method for small to medium-sized operations to obtain high-quality, accurate results for milling, cutting, tapping, drilling and boring a range of plastic materials into simple shapes. Using a 3-axis CNC milling process is an ideal way to boost efficiency during your plastic injection molding manufacturing process.
What Industries Use 3-Axis CNC Milling for Plastic Injection Molds?
3-axis CNC milling is widely used in the automotive industry for creating mechanical parts.
5 Reasons to Choose Retlaw Industries for 3-Axis CNC Milling
1. Accelerate Your 3-Axis CNC Milling with Our In-House Design Team
Our design lab is where innovation, speed and precision meet. Retlaw's designers engineer your parts promptly, producing meticulously crafted results with outstanding creativity.
2. Enjoy the Convenience of Comprehensive Services
From design, prototyping and injection mold tooling to assembly, precision machining and injection molding, working with Retlaw Industries for your CNC machining services lets you seamlessly keep your production process under one roof.
3. Machinery Ready to Serve Your Needs
Don't settle for subpar results. At Retlaw Industries, we employ the latest technologies to deliver superior results. We customize our 3-axis CNC milling services to meet your exact specifications.
4. Unbeatable Quality, Impeccable Results
The design and production teams at Retlaw Industries create prototypes, machined molds, injection molds, thermoplastic OEM parts and custom plastics to exceed your expectations. With Retlaw, average is out of question.
5. Save Money on Manufacturing
We understand the growing importance of using economical and environmentally responsible processes. Retlaw Industries is phasing out hydraulic CNC machinery in favor of energy-efficient electric units to lower our operational costs and save you money.
Precise 3-Axis CNC Milling Solutions Made for Your Business
With unparalleled experience and commitment to our craft, Retlaw Industries proudly provides 3-axis CNC milling solutions to get your productions moving in the right direction quickly and accurately. Experience the ease of working with a CNC machining company that cares about you and your business. Retlaw Industries holds an ISO 9001:2015 certification and is proud to be affiliated with the Tool, Die, and Machining Association of Wisconsin (TDMA) and the American Mold Builders Association (AMBA).