Quality Control Machines used for Precise Tools and Molds
We employ a team of quality control specialists as a safeguard to test our products at the end of the production cycle. Quality controllers are housed in a separate room to give them total control over finished thermoplastic products, including our sprockets, idler wheels, and rebar chairs.
In order to achieve true accuracy in their inspections, our technicians take advantage of a range available equipment and analysis.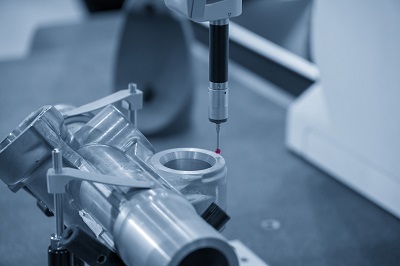 Quality control machines used by Retlaw Industries include:
16" Quadracheck III Optical Comparator

This machine is able to display angular and linear dimensions, this comparator measures geometry of a newly manufactured product against pre-determined limits. Comparators are most valued due to the integrating measurement with optics.

Brown and Sharpe Micro-hite

This a gauge used to accurately assess the precise height of an object.

Ohaus EP613 Digital Scale

This is a precision weighing tool that is used to ensure consistency of plastic quality and thickness.

Meyer Gage Pins

These are highly accurate gauges used for measuring bored hole diameters.

SPC Capability (Statistical Process Control)

This machine is a quality control method that allows Retlaw to use statistical analysis to decide how much conforming product a process is capable of creating. It takes machine component and tool, material, and worker degradation in considerations to maximize efficiency and reduce waste.