The Importance of Temperature Control in Plastic Injection Molding
Quality Temperature Control in Thermoplastic Injection Molding Makes All the Difference in Your Manufactured Part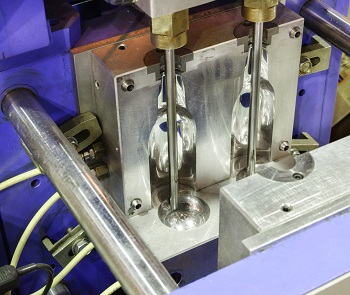 The plastic injection molding process employed by the experts at Retlaw Industries needs to be top quality in order to create the most precise molded part. One of the determining factors for quality injection molding is proper temperature control throughout the injection molding process. Countless considerations and calculations are made by the expert molders at Retlaw to achieve proper temperature control. Among these factors are:
Plastic Type
Material Melting Point
Mold Temperature
Mold Intricacies
Mold Size
Residence Time
These factors and others, including mold heating-cooling channels and the coolant type, are essential considerations for a quality plastic part. The custom injection molding professionals at Retlaw Industries are available to tell you more about the process conditions in which they make their molded plastic parts.
Contact Retlaw Industries Today
Melt Temperatures vs. Mold Temperatures
Heating Plastic Material
Both the temperature of the mold and the temperature of the melted plastic material have significant effect on how the finished product will turn out. Each type of plastic being used in injection molding manufacturing has a different melting point and optimal injection temperature as it passes through the nozzle into the sprue. This needs to be carefully monitored during the process, and can change as the material works its way through the process. Some of the recommended injection temperatures for commonly used plastics include:
The temperature in which each kind of plastic is injected can impact the part's performance when finished. For example, the polymer ABS injected at 185° F will have a different end result than ABS injected at around 500° F.
Cooling Methods
In addition to the temperature calculations of the melted plastic, the mold cavity it's being poured into needs to be much cooler than the melted material. The temperature of the plastic mold will depend on how quickly you want the melted plastic to solidify, with optimal uniform freezing rate. The ideal mold temperature allows the polymer to crystallize in proper time without causing it to freeze prematurely.
Water is commonly used as a coolant, but other specialized fluids can be used to help cool down melted plastic as well. Lining the mold with copper-beryllium inserts can also be used as alternatives to help cool the molded part efficiently – the inserts are particularly useful in absorbing thermal energy when cooling the melted plastic and reducing cycle times.
Turbulent flow of coolant into the cooling channels is essential for cooling efficiency. Problems with mold cooling can build gradually. Keeping a log of heat transfer data of each injection run will help to eliminate accumulating cooling problems before they get any worse.
Retlaw's Commitment to Quality in Your Composite Plastic Parts
The manufacturing experts at Retlaw are dedicated to quality temperature control for all molded plastic parts. For over 40 years, Retlaw has been a trusted maker and designer in precise thermoplastic parts for our customers all over the country, and we are dedicated to making the best product for your industry!